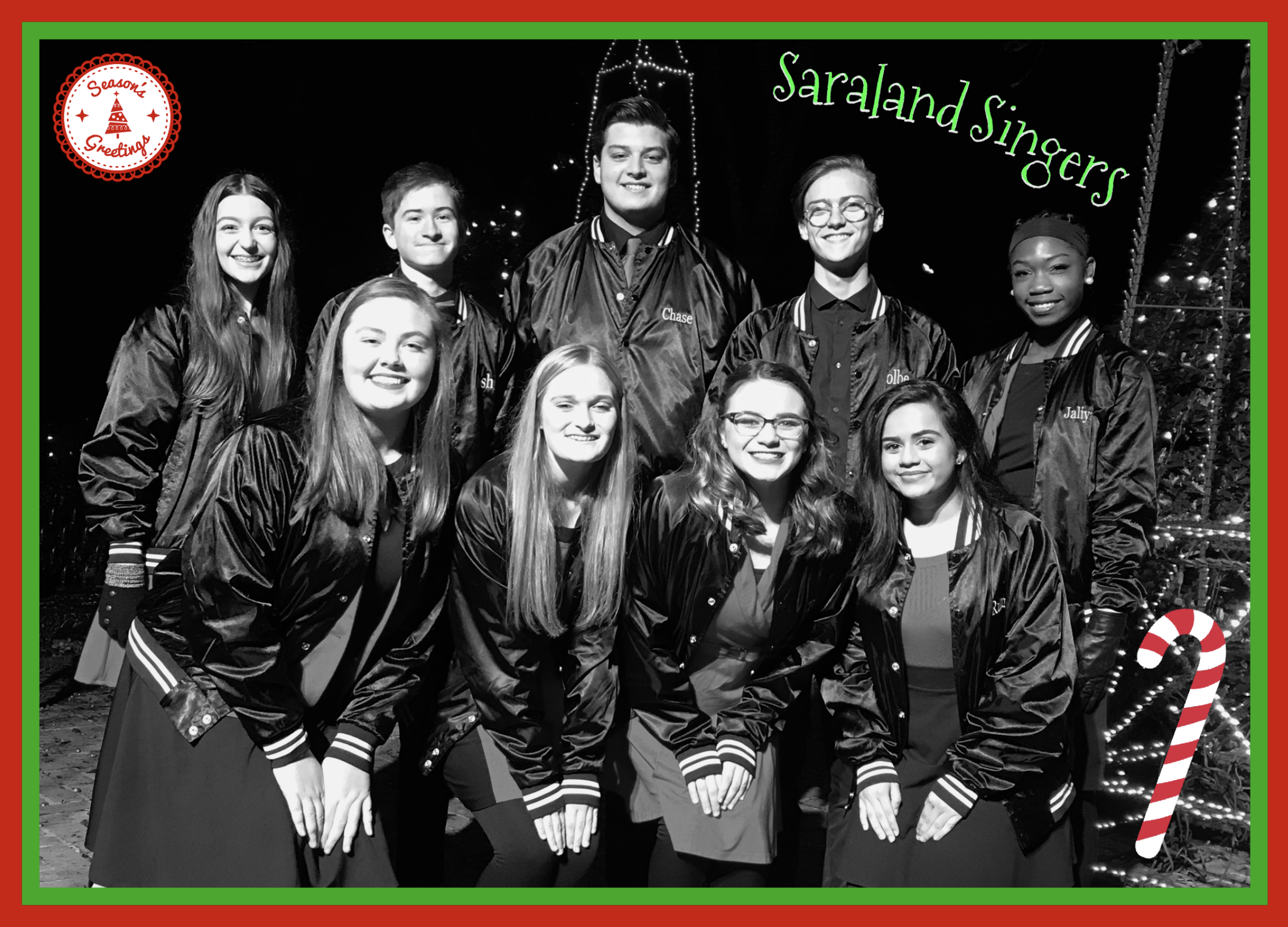 If you missed hearing the SARALAND SINGERS at their recent choir concert or at Bellingrath Gardens, you can catch them on TV over the next few weeks!
In November, they went to Fox 10 and recorded three songs for the Sounds of the Season program.
(see air times below)
Hope you get a chance to watch!
Dec. 15th: 12-1pm, 5-6pm
Dec. 16th: 5-6pm
Dec. 22nd: 12-1pm
Dec. 23rd: 5-6pm
Dec. 25th: 5-6am, 7-8am, 9-10am, 4:30-5:30pm